Looking back on international tournaments
- Mongolia Men's National Team participated in 2 international tournaments in 2016. First, could you give us the overall review of the EAFF E-1 Football Championship 2017 Round 1 Guam?
It turned out to be a phenomenal tournament. The spectators and fans were very satisfied and players enjoyed to play and overall the atmosphere of the competition was incredible.
Players of Mongolian Team that participated in this event were young. I believe it has been exciting experience for them and it will definitely contribute to their development as football players in future. I am proud and satisfied with the work of our Team. Nevertheless, to further improve our results consistent training throughout whole year is essential and crucially important. We have set our priorities to better training conditions for our players.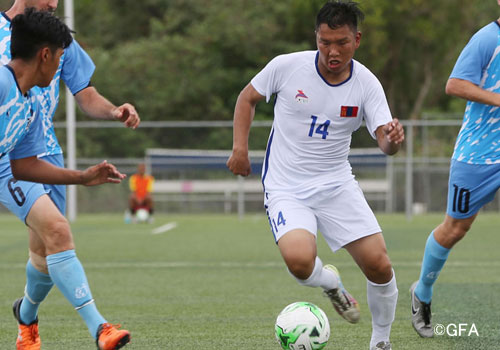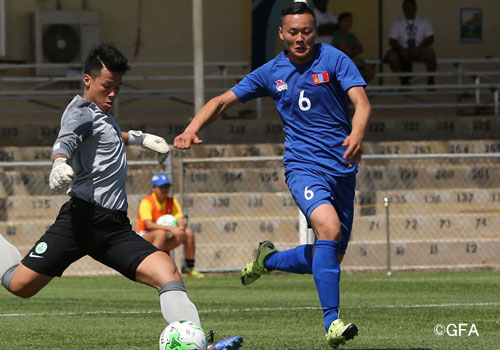 - Very young coach BATTULGA Zorigt led the team for this tournament. Under his leadership, are there any changes of players, such as the way to establish the strategy and/or the motivation toward the match?
Despite his young age he has managed to establish himself as talented and bright coach. Only in the beginning of his journey as professional coach he has already earned trust and reputation amongst people of Mongolia. His forward looking and ambitious demeanor shape him as hope and pillar of future of football in our country. As for now, he has started working closely with other international coaches to learn and share experience. Currently, he is working on younger age players to promote them into A senior national team.
- Give us the overall review of the AFC Solidarity Cup Malaysia 2016, please.
I am naturally sorry to say that results of matches brought us to quick elimination and prevented our further participation in the tournament. To ameliorate these results we need to put more effort on every level. Individual skills of players shall be developed at clubs they play and practice. Internationally recognized foreign coaches with valuable expertise shall enhance general knowledge of tactics. Therefore, we have announced the year of 2017 as year of coaching education. In this framework we plan to organize international symposiums, various events on domestic level as well as coaching courses under guidance of AFC and FIFA.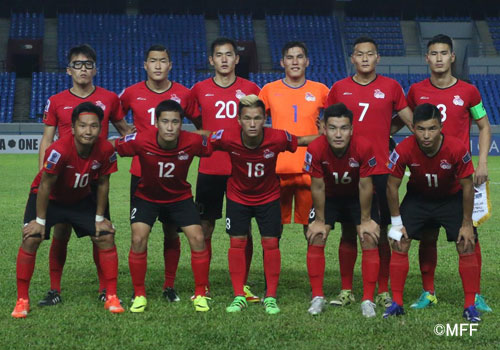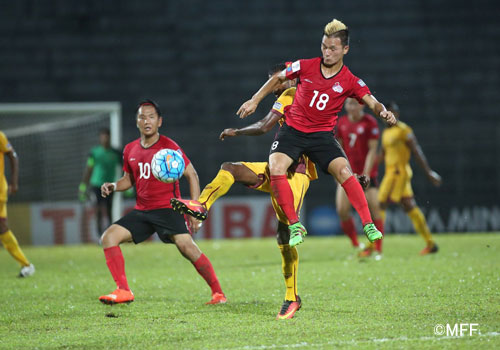 - The successful performance by the young players was notable in both tournaments. Could you tell us the name of the player(s) who has remarkably grown and/or has done excellent performance?
Thank you. Most of our players have shown great performance and played well. There are young and radiate energy. I may point out DAGINAA Turbat, young captain, as well as MUNKH-ERDENE Tuguldur he did well, also OYUNBAT Bayarjargal, NYAM-OSOR Naranbold, and list goes on. Many more are growing up.
About the growth of women's team
- MFF is working hard to develop girls/women's players, such as holding grassroots events and inviting a coach from Japan to U-14 girls' team. What is the opinion and intention of you and the federation?
We look forward to taking part and show good results during AFC U-16 and U-19 tournaments in 2019. We still have opportunities for experiments and openly welcome any positive change. As I mentioned in previous interview, MFF is glad to cooperate with Japanese Football Association by recruiting Japanese Coach for our first ever women's national team. Then, here is the great result within one year. We trained them by training in Sendai, Japan in last summer. Therefore, the result of this tournament gave us enthusiasm and motivation to compete in AFC U-16 and U-19 Women's Championship Qualifiers held in 2018.
- As you mentioned, U-14 girls' team went to Japan for the training. Did players enjoy and receive anything useful for their future?
Collaboration with JFA was exceptionally valuable experience for us. On ground we were overwhelmed with lavish hospitality of JFA. Players of our countries not only played and practiced football, but also made new friends and had a chance to exchange cultural values of our great nations. Additionally, our girls learned how to communicate with society and lifestyle as well as football discipline.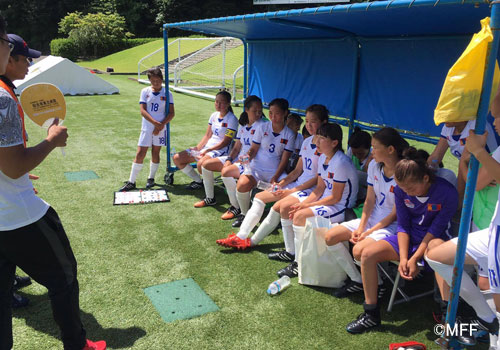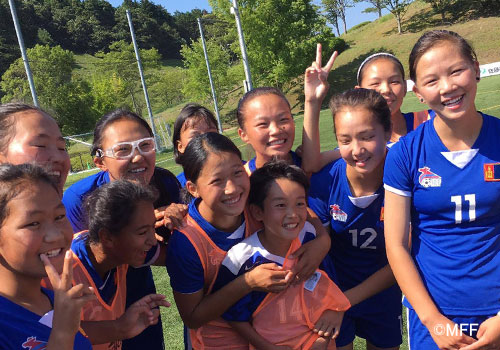 - This U-14 girls' team participated in the first international match. Could you tell us the overall review of the Jockey Club Girls' International Youth Invitational Football Tournament 2017 held on last February in Hong Kong? Do you think they enjoyed a trip to Hong Kong and matches playing against other countries/regions?
Although the outcome was not good, this was first competition held on International arena for our girls. We anticipate better results for our Team in times to come. I agree that first and foremost football is the game to unify people of different ethnicity. It is a wonderful thing and of significant importance.
Since training in futsal hall or mini hall during winter time, our girls needed place and atmosphere to play football. Therefore, we accepted the invitation to attend the international tournament for our girls. It might lead our girls' success for this current competition.
- Players participated in the EAFF U-15 Girls' Tournament 2017 in Shanghai as well. How was their performance? Is there any difference between this tournament and the Jockey Club Tournament? Also what do you expect for the players in the future?
Yes, indeed. In my personal opinion it was totally different. Moreover, girls participating in both these tournaments displayed fast progress and improvement. Mentally and technically their advancement is evident. In future we are keen to see even better quality games that entertain spectators. Also I would like to add that MFF promotes and cherishes fair play values in all matches.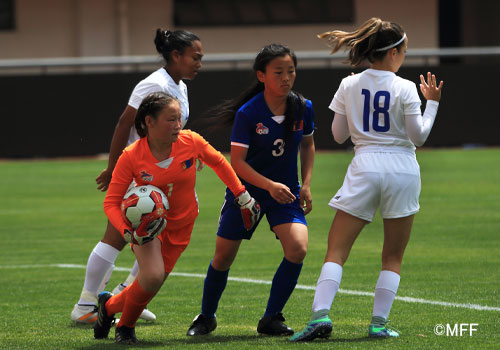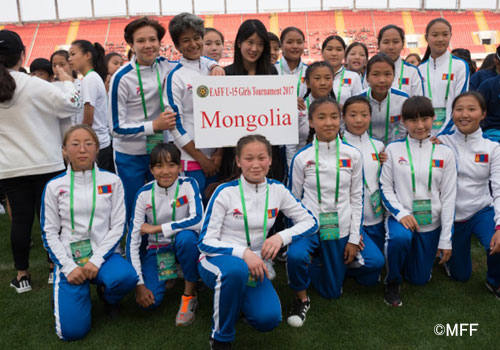 Effort and/or things that the federation does to promote football
- Tell us about the popularity of the football in Mongolia.
Multiple stakeholders are cooperating with Mongolian Football Federation. In recent years, there have been many changes and public awareness of football has risen. More and more people are involved in football in Mongolia. In particular, number of amateurs that enjoy playing and watching football has increased significantly. Such involvement of amateur football fans is key fundamental to future success. I am totally aware that we shall also focus on elite and professional football. Promotion and development of elite and amateur football are our priorities. The president of Mongolia is a football supporter. For instance, Mr. TSAKHIA Elbegdorj accompanied with U-14 Boys team during his courtesy visit in DPR Korea. It shows that football can touch all aspects in the world.
- Is there anything that MFF does for more development of MFF, strengthening of national teams, and promotion of football?
As for national teams and overall development of MFF, we are focused on strengthening and improving our sporting infrastructure. Achieving this objectives, MFF has run AFC President's Initiatives: Mini pitch project. Also, national team training center is huge demand by our football stakeholders especially the coaches and players. Therefore, we are working on it now. We are constantly scouting for new talented and gifted players. They are the basis for our national teams. Some of our players are now in Puskas Ferenc Academy, Hungary for learning elite football. Currently, we also try to establish internationally recognized football academy in Mongolia. It is great contribution to the football of Mongolia.
As I am the member of AFC Social Responsibility Committee, I have initiated to launch the event for recognizing Autism to Mongolia by walking calmly to the public with Autism of Mongolia NGO and U-15 Girls' national team of Mongolia on 29 April 2017. It was our one of priorities to promote football in the Special Olympic Committee and relevant disabilities in Mongolia.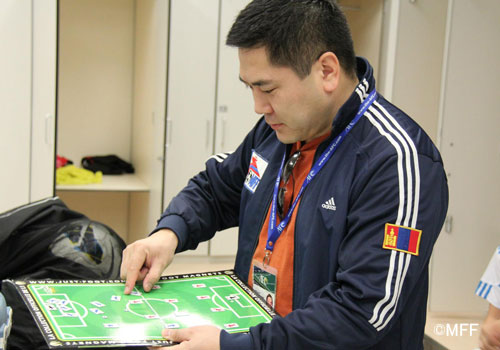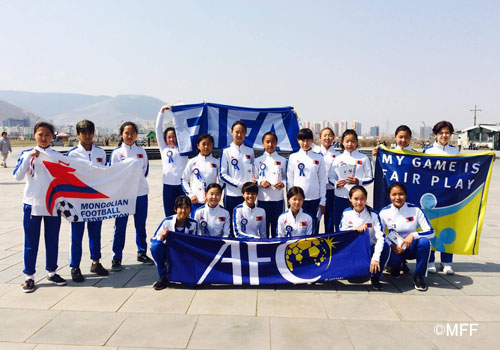 - Message to the fans of the EAFF Official Website.
I initiated the motto "One goal, one team" in MFF!
I cannot emphasize enough the importance of working together to tackle issues that may arise along our path to common goal. Giving helping hand to one another in the true spirit of football is what will bring better future for us and our football.
We are certainly proud to be part of united and friendly family of EAFF. We strive to contribute to the betterment of football community in Asia. We are one FAMILY and one ASIA.
Thank you.