The AFC U-23 Championship, held in Jiangsu, China from January 9–27th, was an intense tournament for teams participating from the EAFF.
China PR, the host country, had an overwhelming victory over Oman in the Match Day 1, with YANG Liyu's brilliant first score coming off an effective side attack. It looked as if they had magically improved, but were defeated by a narrow margin (0-1) in the Match Day 2 against Uzbekistan who eventually won the tournament. In their final match against Qatar, the frailty of their defense was also exposed, and they lost 1-2. This led to their regretful elimination during the group stage.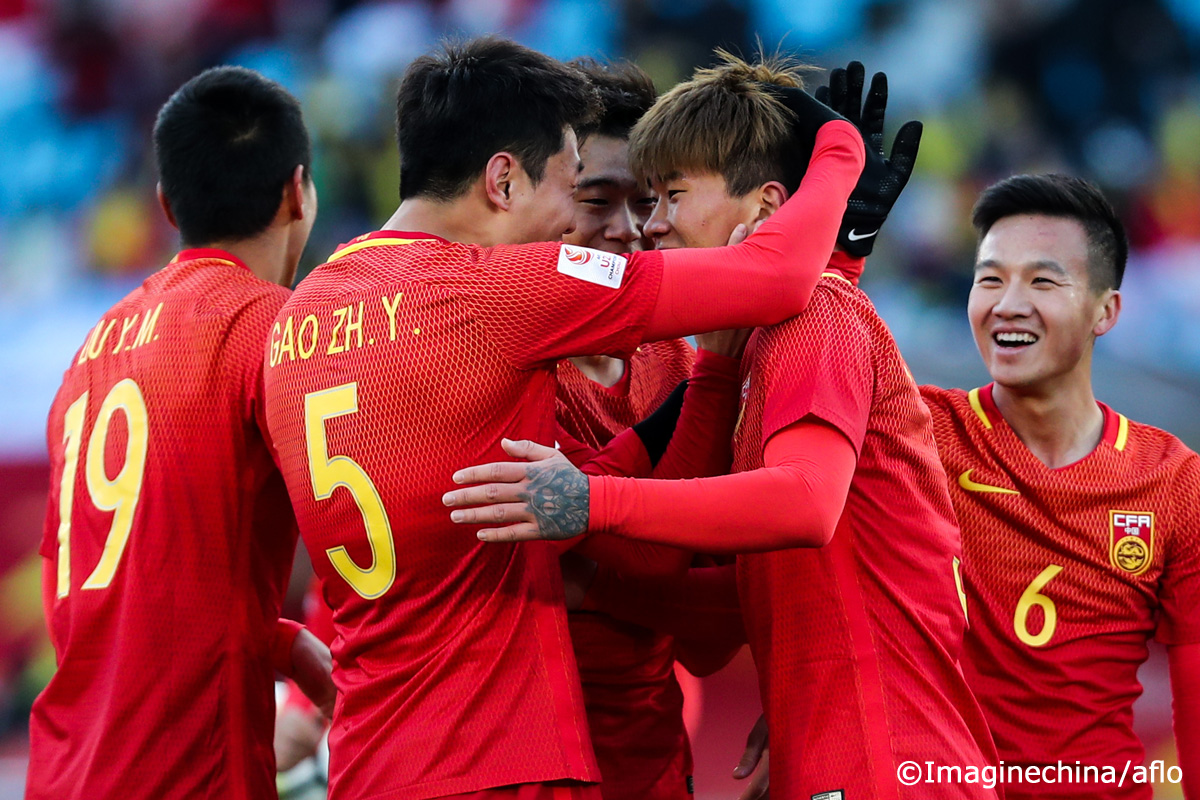 Japan was also eliminated in the quarterfinals by Uzbekistan. During the group stage, Japan enjoyed three successive victories, including their fierce battle against DPR Korea. In the quarterfinals, however, Japan one-sidedly suffered a crushing defeat 0-4 against the tournament's wnner, Uzbekistan. Japan was focused on the Tokyo 2020, entering the tournament only with a "U-21" team, which comprised of members two years younger than the tournament's age restriction. There is no doubt that they are now regretting this hasty team formation.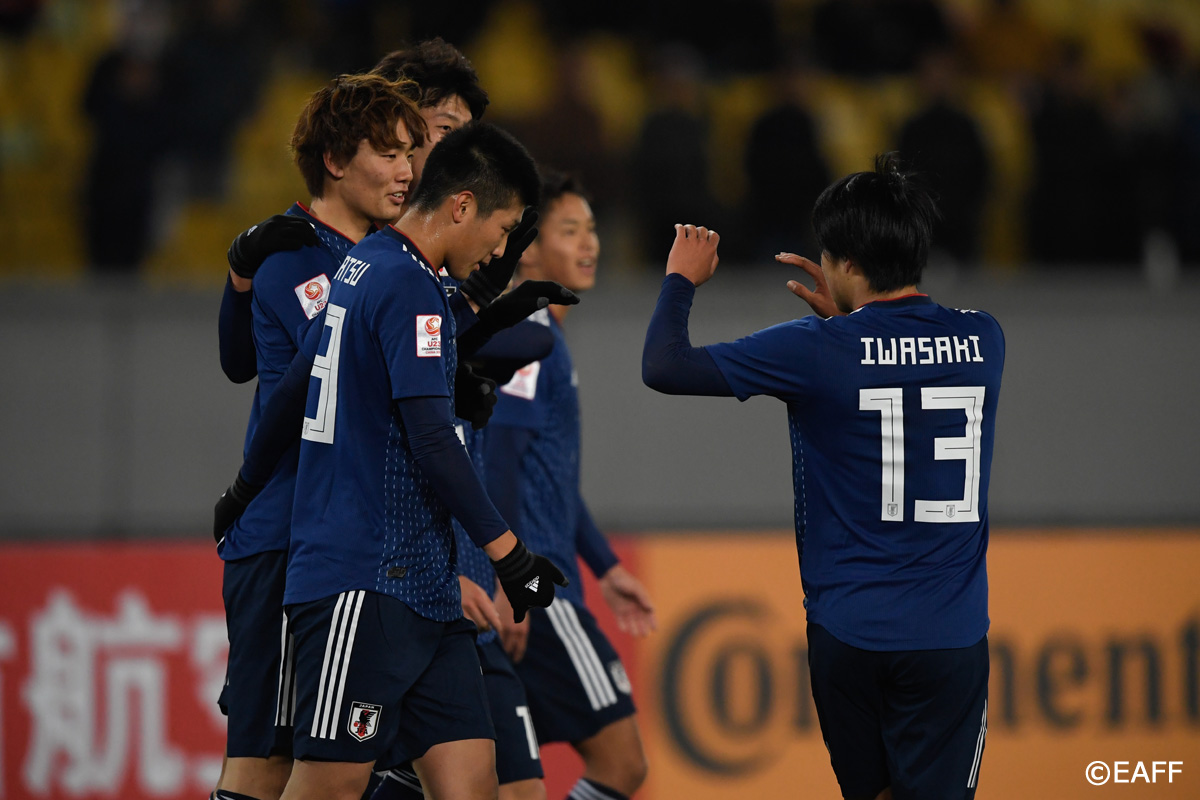 Some members of the DPR Korea national team took part in the EAFF E-1 Football Championship 2017 Final Japan, held in December 2017, including KIM Yu Song. They defeated Thailand in the Match Day 1, with a score of 1-0, while their Match Day 2, against Palestine, ended with a 1-1 draw. They had the possibility of a breakthrough if their Match Day 3, against Japan, had ended in a draw, but Japan maintained its lead with set plays. Even though they managed temporarily to decrease the goal margin to only one goal, thanks to a goal scored by ace player KIM Yu Song, they were left in the dust and lost 1-3. They gained fewer points than Palestine and were eliminated.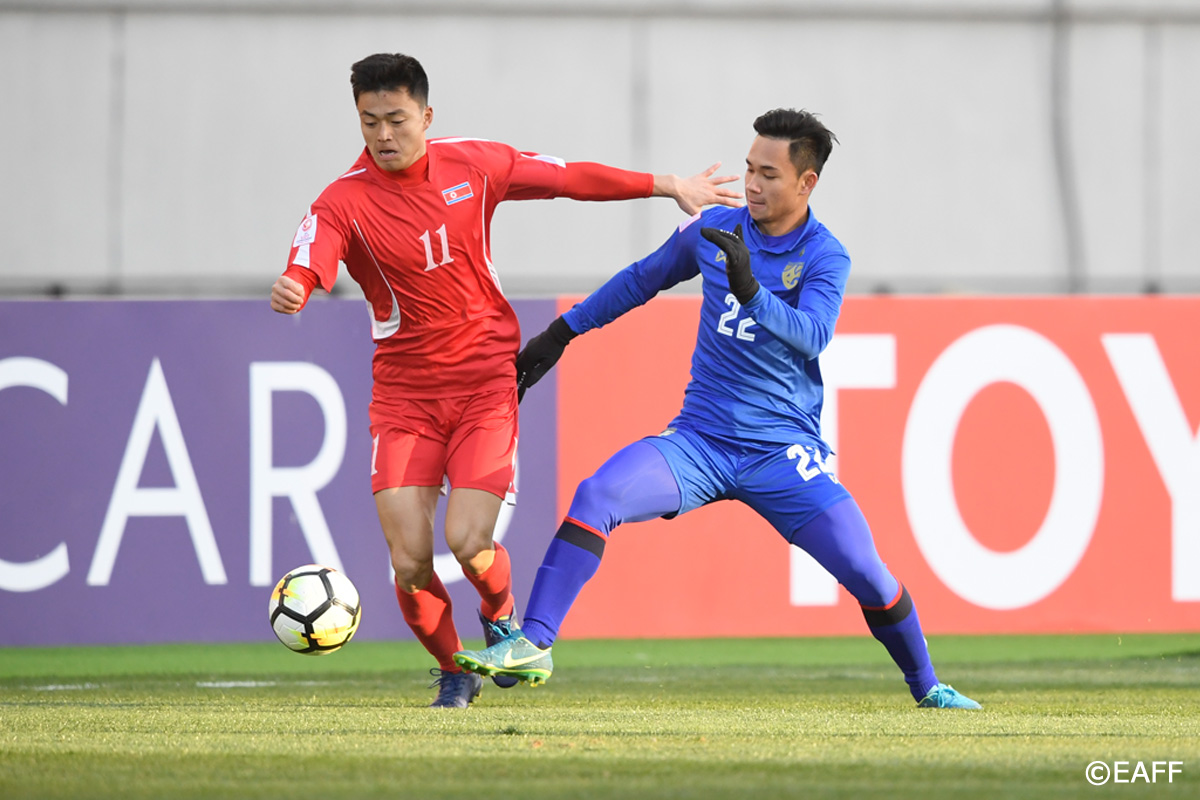 The EAFF team with the best results was Korea REP., which defeated Malaysia in the quarterfinals and managed to remain in the top four, but suffered a bitter defeat to Uzbekistan in the semifinals. Korea REP. was tough and did not yield to some of the strongest teams in a tournament that was filled with high-quality matches, but with JANG Yun-Ho being sent off in the 74th minute, they lost their vigor in the extra time. They lost to Qatar in the play-off for 3rd place, and left the tournament in 4th.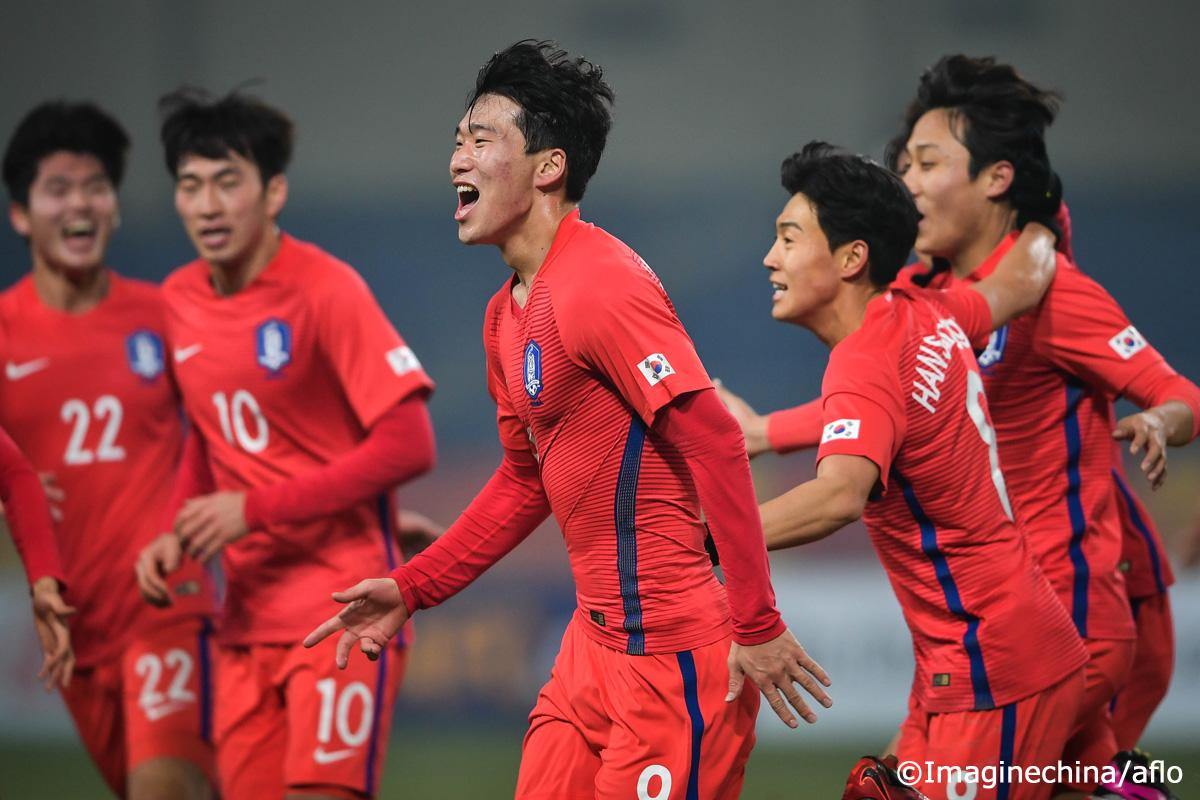 Uzbekistan won the tournament, defeating Vietnam, who had shown a steady advance, with a score of 2-1 in the finals. Uzbekistan was a powerful team equipped with both the abilities of their individual members and their capacity as an organization. This allowed them to take the crown after defeating the three EAFF teams.