【Japan National Team】
NISHINO Akira, who was appointed Head Coach of the Japanese national team two months before the 2018 FIFA World Cup Russia, had his sights on the first match against Colombia when building and solidifying the team with highly experienced players.
Japan maintained an aggressive stance against Colombia, to whom they suffered a heavy 1-4 loss during 2014 FIFA World Cup Brazil. Three minutes after the opening whistle, KAGAWA Shinji's shot hit an opponent's hand, and Japan took the lead through a penalty kick. Luckily for Japan, Colombia played the remainder of the match with one less player, through dismissal. Although Colombia temporarily evened the score through a free kick, Japan won 2-1, thanks to OSAKO Yuya's goal off of a corner kick by HONDA Keisuke in the second half.
In the second match, INUI Takashi scored an equalizing goal after Japan allowed Senegal to take the lead with an early goal. Although Japan fell behind later on, they rebounded after HONDA's goal and scored a total of four points across the two matches.In their third match, Japan, who had made six changes to their starting lineup from the second match, gave up a set piece goal to Poland, which had lost both of its prior matches, but finished the match at 0-1 by passing the ball around their own half after hearing that Colombia had taken the lead against Senegal. Japan topped Senegal on fair play points and advanced to the knockout stage for the third time.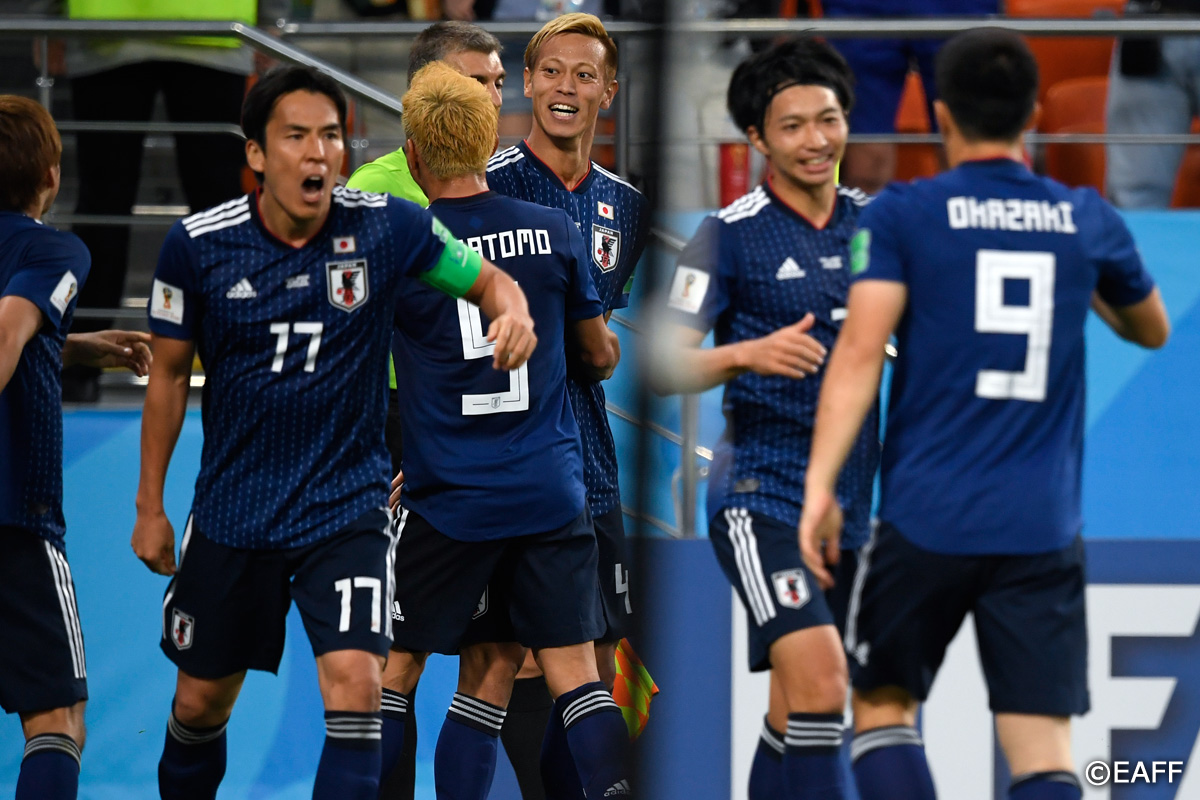 Aiming to make the final eight for the first time, Japan dauntlessly took on Belgium, the third-seeded team in the FIFA World Ranking, and took the lead through HARAGUCHI Genki's goal in the second half. INUI then scored from outside the area to extend Japan's lead to two goals. Although Japan aimed to add to their lead, they allowed Belgium to score two goals of its own before succumbing to a rapid Belgian counterattack off of their own corner kick, resulting in a heartbreaking 2-3 loss.
Japan was the only team from Asia to finish in the top 16 and pushed Belgium, who went on to finish the competition in third place, until the end. Still, the team left more to be desired in their handling of set pieces and match management.
【Korea REP. National Team】
Korea REP. were placed in Group F, also known as the "Group of Death" in the 2018 FIFA World Cup Russia. Supporters at home lamented their bad luck. As expected, Korea REP. suffered misfortune beginning with their first match, against Sweden. The video assisted referee (VAR) system, introduced at this event, awarded a penalty kick to Sweden, resulting in a 0-1 loss for Korea REP. In their next match, against Mexico, another penalty kick resulted in Korea REP. conceding the first goal, followed by another in the 66th minute. Despite star player SON Heung Min managed to make a goal in the closing minutes of the game, the team found itself withering after two straight losses.
The final game was Korea REP's last chance to display their fundamental intensity. They took on the defending champions and top world-ranked team, Germany, with an abundance of momentum and speed. Though forced onto the back foot by the German side, they defended tenaciously until, in the closing minutes, KIM Young-gwon was able to make a push following a corner kick and take a shot that was determined by the VAR to be a goal. The victory, solidified by a goal from SON Heung-min in additional time, was reported on worldwide as the "Asian impact" and covered extensively by Korea REP's media team as "the miracle of Korea REP's fighting spirit." In a sense, it was the greatest Korea REP. display of spirited victory possible.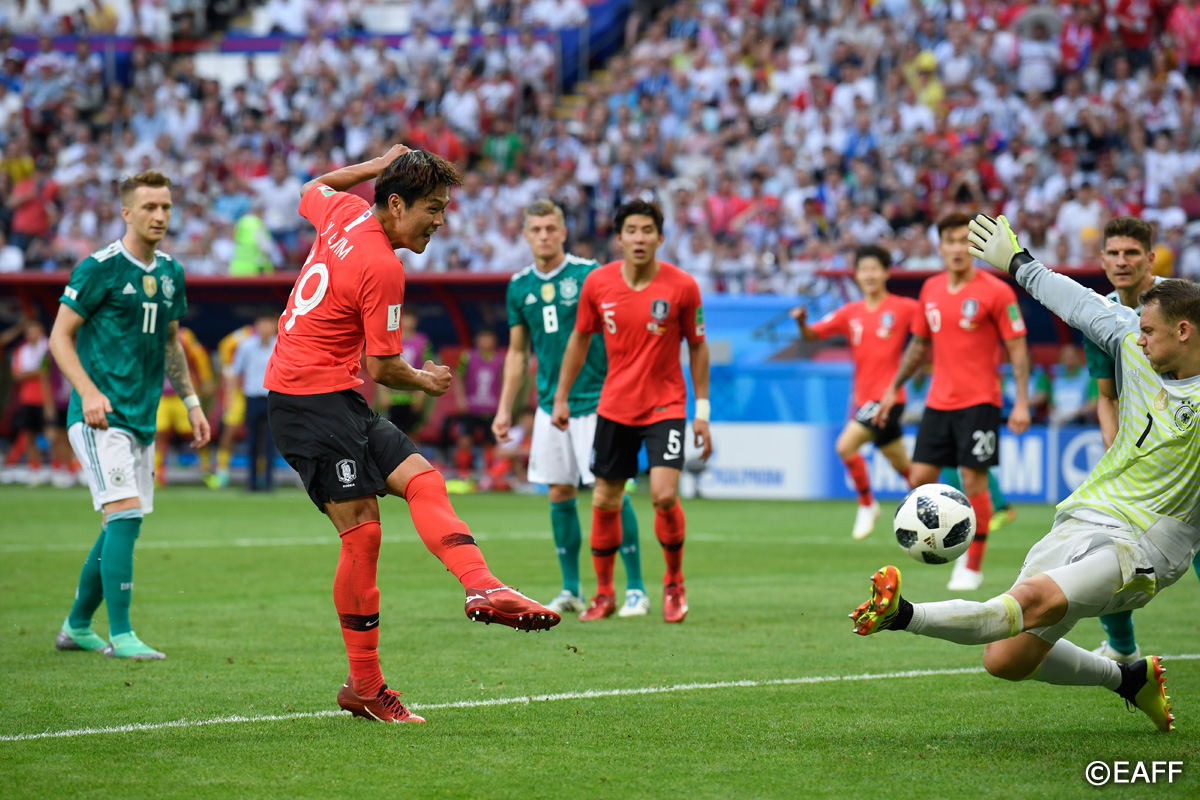 Though they weren't able fulfill their goal of breaking out of the group stages, the Korea REP. squad showed they were made of strong stuff, from goalkeeper JO Hyeon-woo's incredible saves and SON Heung-min again making his presence felt and continuing his streak of goal-scoring from the 2014 tournament, to LEE Seung-woo making his World Cup debut. We look forward to seeing their dreams come true four years from now. We know they will continue to grow and become able to fulfill them.